In the center of our fine city, you'll find Center City. Other cities say "downtown" when referring to their version of Center City, but Philadelphians are known for being lingo pioneers.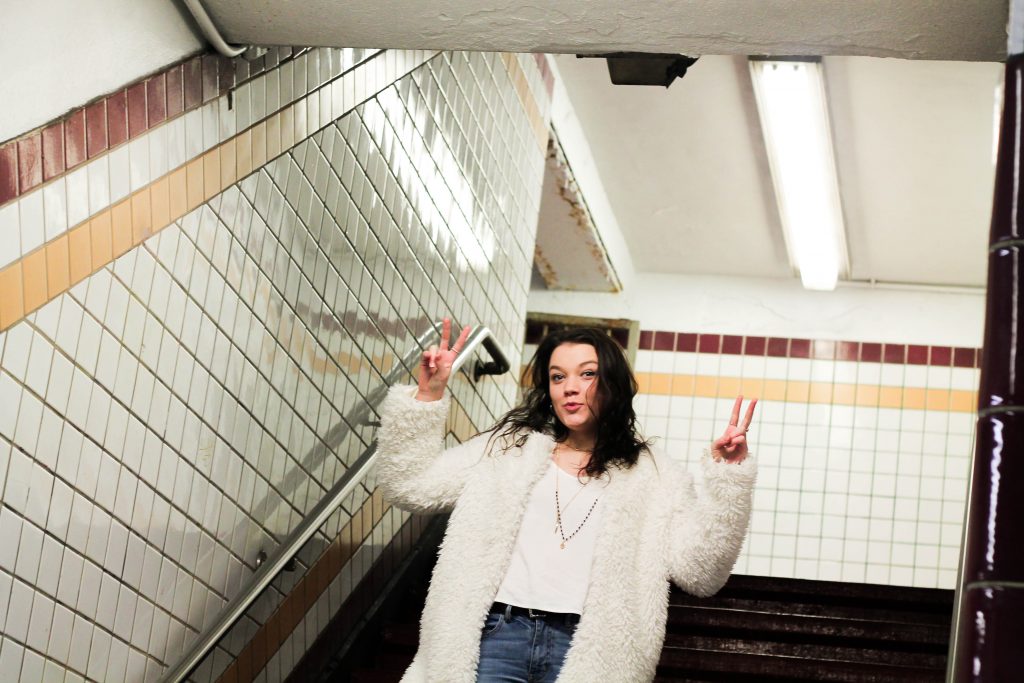 I frequent this section of Philadelphia more than any other, but each time I discover something new. Getting there is a quick SEPTA subway ride from Temple's campus. We hopped off at the City Hall stop and I made my roommate for an impromptu photoshoot in the subway. She was embarrassed, but I was loving it, I found a stairway that caught my eye and starting posing, twirling, and smiling—you can easily turn anything into a photo shoot spot and a stairwell in the subway is no exception.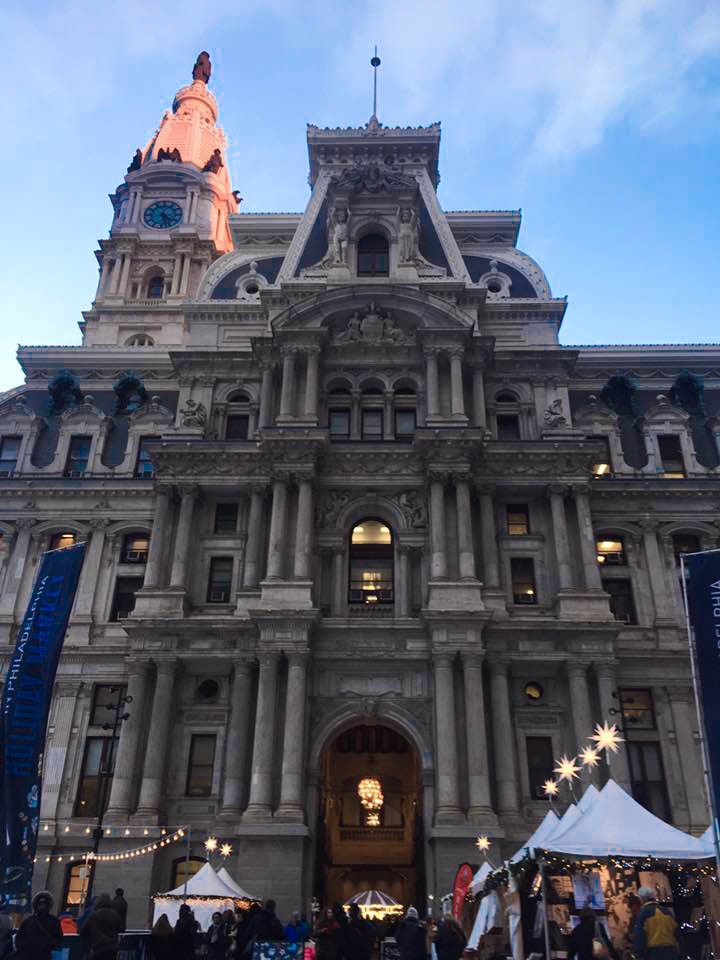 Photo shoots aside, my favorite part about my Center City commute has to be walking up the stairs from the subway and being greeted by the skyline, the bustling of the city, and the beautiful City Hall building.
What next? Shop 'til we drop. Chestnut and Walnut Street have a lot of shops to do just that. We made our way to our first destination, but were easily distracted as we noticed a two-story Five Below at 1529 Chestnut St. It was filled with everything Philadelphia related and as both of us are from out of the state, we acted like complete tourists and fell in love. We found these awesome Philly themed canvases that we would later use for our girl's night.
After we weaved our way in and out of all stores, we were tired and hungry. Finding a spot to relax and order food wasn't hard. Some of my favorite spots so far are Mac Mart and sweetgreen, both equally delicious, but one is definitely a little healthier than the other. We decided on Mac Mart and treated ourselves to the "In the Buff" Mac and Cheese, which is a delicious buffalo chicken infused bowl of greatness.
With shopping bags in hand and mac and cheese in our bellies, we headed back to the subway station. Like something out of a movie, the sun began to set in the backdrop, allowing an iridescent glow to bounce off City Hall, and my roommate and I exchanged a look of contentment and said our goodbye as we made our way back to campus.