…and maybe a couple friends. Snag deals this weekend, Feb. 7 to Feb. 9, with these top picks below!
1. Tongue & Groove Spontaneous Theater: In Bed
 Tongue & Groove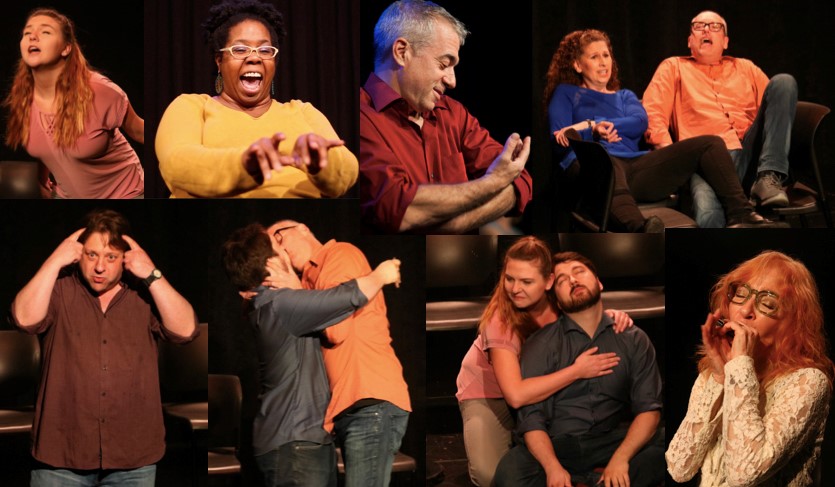 The What: Anonymously share something memorable that has happened to you in or around a bed, then the actors will use your stories to inspire an improvised montage of hilarious and touching scenes exploring life and relationships.  
The Where: Plays & Players Theater
The When: Feb. 7 and Feb. 8 at 8 p.m.
The Deal: Use the special discount "CAMPUSPHILLY" to get $8 tickets online
@blue_cross_riverrink  
The What: Enjoy skating at this winter park with outdoor seating, firepits, and more.
The Where: 101 S Christopher Columbus Blvd
The When: Now through March 8
The Deal: Free to attend; pay as you go
BONUS: Looking for a romantic date to celebrate Valentine's Day or perhaps a festive outing with friends or family? Sweetheart Skate is the perfect spot for both! Tickets are just $25 each and include ice skating admission and rental, flowers, chocolate, and a keepsake photo.  Learn more and sign up here!
@myphillypark
The What: Beat the winter blues by escaping into this green oasis while enjoying live music, Jungle Rock Recess, cocktails and a cash bar, a giant sandbox, games, and food truck vendors at The Greenhouse.
The Where: The Fairmount Park Horticulture
The When: Now through Feb. 16
The Deal: Free to attend; pay as you go
@fringearts
The What: FringeArts welcomes the most exciting new voices in comedy to Philadelphia for two nights of provocative performances, multimedia stand-up, dynamic sketches, and more.
The Where: FringeArts
The When: Feb. 7 and Feb. 8 at 7 p.m.
The Deal: Tickets start at $15
5. Karaoke Nights presented by The Met Philadelphia
 @ccdparks 
The What: Sing, snack, and sip into the weekend with karaoke, hosted by DJ Jeanna. Plus, attendees will even have the chance to win tickets to upcoming shows at The Met Philadelphia!
The Where: Rothman Orthopaedics Cabin in Dilworth Park
The When: Feb. 7 from 7-10 p.m.
The Deal: Free to attend; pay as you go
See more February events and follow us on Instagram to keep up on all things happening in our city!
Want these deals delivered to your inbox? Subscribe now and never miss another Philly event!