Deepika Satyadev is a Campus Philly success story. She moved to Philadelphia from India for college in 2014, and graduated from Drexel University with a degree in Marketing & Business Analytics in 2019.
Deepika's love for the city and all that it has to offer led her to join the Campus Philly team in the summer of 2020. While not looking for answers in data, she volunteers with SavedMe and loves practicing barre at the local Philly studio, Tuck Barre and Yoga.
This week, Deepika chatted with Campus Philly about the five things she wishes she knew as an international student. Check out her advice, along with our Campus Philly tips, below!
1. Find Your Pack
"Coming here as an international student often means you are leaving behind the only thing you have ever known. You are coming into a mostly foreign environment, and saying goodbye to your friends, family, and support system.
You WILL feel lonely, you WILL feel homesick, and all of this is okay. It's all of us. Don't fight it (it get's worse—trust me I tried).
Instead? Accept it, and look up places and events that are of cultural significance for you. There is something for everyone in this city and it will help you feel more secure."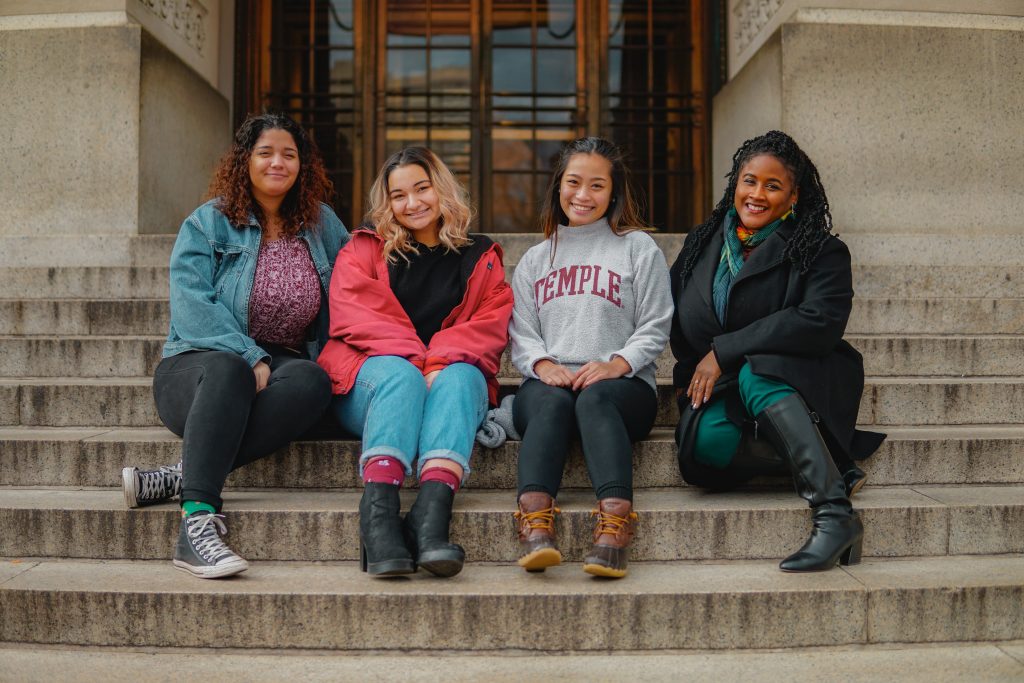 The Campus Philly Tip: Don't know where or how to start? We've got your back. Join us each semester for our lineup of events where you can meet & network with students from other colleges in the area, explore events both on- and off-campus, and engage with activities you enjoy most in the city.
2. There Is So Much More to Philly's History Than Just Independence Hall
"Take the time to learn about the city and its past. This is likely to be your new home for the next four years, and taking an interest in the city will not just allow you to learn more about your new home, but will also help you foster relationships with those who have been living here for years."
The Campus Philly Tip: Start by exploring the city virtually this summer, and follow us Instagram to get to know Philly's history a little better.
3. Don't Be Afraid To Speak Up & Ask For What You Need
"The college experience is as real for you as it is to those around you. Transitioning to a new life is extremely hard, raking up a lot of insecurities that often begin to impact your education.
Try to find resources to help you, because believe me: You aren't alone and people DO care. Your university's counseling center has been preparing for your arrival and they want to help you in any way they can."
The Campus Philly Tip: Utilize your on-campus resources, and check in with us. We're here for you—send us a DM if you need some advice.
Looking for more resources? Read our blog on mental health, where we discuss some ways you can boost your mood & mindfulness this summer.
4. Gritty Is Pretty Much The Greatest Mascot Ever
"If you're looking to feel more at one with your city, a great way to really experience the city is through our (sometimes relentless) support for our beloved sports teams.
Most at-home games have a student-focused night that offers you to experience a game for a quarter of the price. These sell out in advance, so make sure to plan your purchase well ahead of time!"
The Campus Philly Tip: There are so many student deals and discounts you need to take advantage of when going to college in Philly. Check out our list of all the best student steals in the city now!
Insider tip: Text FLYERS to 20123 to register today for the Flyers Student Rush program. You'll receive alerts for last-minute discounted tickets for 24-48 hours before all home games!
5. Your Background Is A Strength, Not A Weakness
"The job-search process is sometimes the most intimidating process we go through, and it's very easy to think 'I should hide my real accent' or 'maybe they won't hire me because I'm International.'
STOP.
Don't equate your value to an immigration system. Be yourself, proud and loud, and I promise: The right employer will love you."