School is out, the sun is shining, and there are TONS of things to do in the city.
This can only mean one thing: It's summer! Welcome to Campus Philly's Summer Resource Guide, your all-access pass to enjoying all things Philly this summer.
New here? At the start of each season, our team compiles an everything-you-need-to-know guide about being a student in Philly—we cover everything from the best places to eat and things to do with your student ID, to mental health resources and tips for getting around.
Let's get started! Here's what is featured below:
Campus Philly Events: Our Summer Lineup is LIVE!
Outdoor Events & Experiences: The Can't-Miss Adventures of the Summer
Let's Get Fit: Fitness in the City
Mental Health: Meditation, Mindfulness, and More
Summer Resources for Students Like You
Food, Food and more Food: The Best Restaurants to try this Summer
Wait! Before you scroll: Here's the latest on the city's response to COVID, including a helpful safety checklist to use while navigating the city. Plus, the vaccine is now available to everyone 12 years of age and up—check out this map to find the vaccine clinic closest to you!
Campus Philly Summer Career Events
Our Summer 2021 lineup of career events is live! Campus Philly's virtual events provide the best opportunity to learn how YOU can launch your career in Philadelphia (AKA the best city for young professionals).
Check out what we have in store this summer.
How to Have the Best Summer Ever in Philly
On June 8, students were able to join us for a special Lunch and Learn where we covered EVERYTHING you need to know about exploring, living, and working in Philly (even remotely!) for your summer internship.
We covered the Philly basics—like how to get around, where to find the best cheesesteaks, and the best deals and discounts for college students. Also, we shared resources and advice on the communities to join to build your network, events to attend (in-person and virtually), neighborhoods where you'll "find your fit," and more.
Watch the full recap of the event here!
Summer Sessions with Citizens: Student Loans
Watch the full recap video of Summer Sessions with Citizens: Part Two.
We hosted a quick 30 minute Instagram Live (@CampusPhilly) and did a financial rundown on all things Student Loans with Citizens VP, Student Lending Relationship Manager Erin Stevens. Campus Philly Event Host Ayannah Kamryn chatted with Erin about the five most important things to know about student loans, as a college student and a young professional. If you are interested in learning how to best tackle your student loans, check out the conversation!
Want to watch part one of our Summer Sessions with Citizens too?
Last month we chatted with Citizens College Bound Relationship Manager, Osamase Ekhator, about how to save, why budgeting is important, how to build credit, and so much more. Head over to our Instagram to watch the full IGTV!
5 Ways to Turn Your Internship Into a Job Offer
It's never too early to think about your professional career—and it's never too late to start making connections and networking (even virtually!).
That's why we chatted with Melanie Hidalgo-Britt, Chief Revenue Officer at Coded By Kids, and Farhan Syed, Vice President of Healthcare Client Solutions at GLG (they're hiring!) about how to make the most of your summer internship, key advice on networking with other coworkers in a company of any size, and how you can turn your summer work experience into a full-time job.
If you're someone with a non-linear career path, this one's for you! Catch the full replay here!
Looking for even MORE career advice and ways to build your network?
Keep up the momentum this summer by checking out our other career resources for college students and recent grads.
Outdoor Events & Experiences: The Can't Miss Adventures of the Summer
Here are some can't-miss outdoor events happening this summer!
Check out the Shakespeare Festival at Clark Park. This festival is run by, Shakespeare in Clark Park, a not-for-profit organization that brings beautiful Shakespeare play productions to some of Philadelphia's most beautiful parks. You can catch circus performers enact the story of Pericles every night in West Philly from July 28 – August 1. All performances are free, but advance registration is required. Donations are welcomed.
The Made In America concert is back! The Made in America festival is a musical celebration that takes on the Benjamin Franklin Parkway in the city each Labor Day weekend. The two-day fest, curated by Jay-Z, has dozens of top performers and is set to return on September 4 and 5.
Looking for adventures that you can take any day of the week? Check out some of our favorite things to do in Philly.
Head over to the Navy Yard for the PFS Drive In Movie Theatre! The Philadelphia Film Society has found the perfect way to reach Philly's community of film lovers through a socially distanced viewing experience. You can see a diversely curated list of films this summer, all from the safety of your car.
Wednesday nights just got a lot better with Cira Green's FREE Wednesday Night Movies. Along with the great view, Cira Green also provides great snacks and drinks to purchase and enjoy while watching these movies. Movie screenings start at 6pm every other Wednesday. Looking for more movie options in the city? Check out our Philly To-Do: Movie Tour Blog!
Spruce Street Harbor Park is the perfect place to make summertime memories. From the colorful hammocks, to the floating gardens and beautiful trees covered in neon lights, you won't be able to get enough of this place!
Head to Philadelphia Magic Gardens and navigate through a stunning mosaic maze created by artist Isaiah Zagar. Check out the folk art statues, bicycle wheels, colorful glass bottles, hand-made tiles, and thousands of glittering mirrors, located right on South Street in South Philly. Get your ticket for $12 when you show your student ID!
Looking for outdoor roller skating, mini-golf, arcade games, rides and some of the city's best food and drinks? SummerFest at Blue Cross RiverRink is your one-stop shop! Located along the Delaware River Waterfront, you can make a day of everything they have to offer and you're sure to catch some amazing views.
The newest addition to Dilworth Park this season is the outdoor, retro-inspired roller skating rink! You can reserve a spot on the checkerboard rink for hour-long sessions for only $10. Don't forget to bring your skates if you have them! Skate rentals are $5 otherwise.⁠ While you're there you can also experience Dilworth Park's lively centerpiece, dining options, a lush summer garden fountain and more!
Campus Philly's Weekly Picks
As we discover new things to do in Philly we'll be posting a #WeeklyPicks list on our Instagram. Check our page at the top of each week for a curated list of hidden gems, student deals, neighborhood spots, restaurants to try, and more so you can explore Philly and discover something new each week!⁠⁠ Check out our Instagram!
Let's Get Fit: Fitness in the City
Staying active and fit is a breeze here in the city.
Looking for a yoga class? We've got you covered.
Start burning with barre.
Plus, here are even more ways to find your fitness community.
Not in Philly? No worries! Another option is to find Facebook Groups in your area that meet up for community workouts, walks, or hikes. This is a fun way to meet new people, explore the outdoors, and exercise all at once.
Mental Health: Meditation, Mindfulness, and More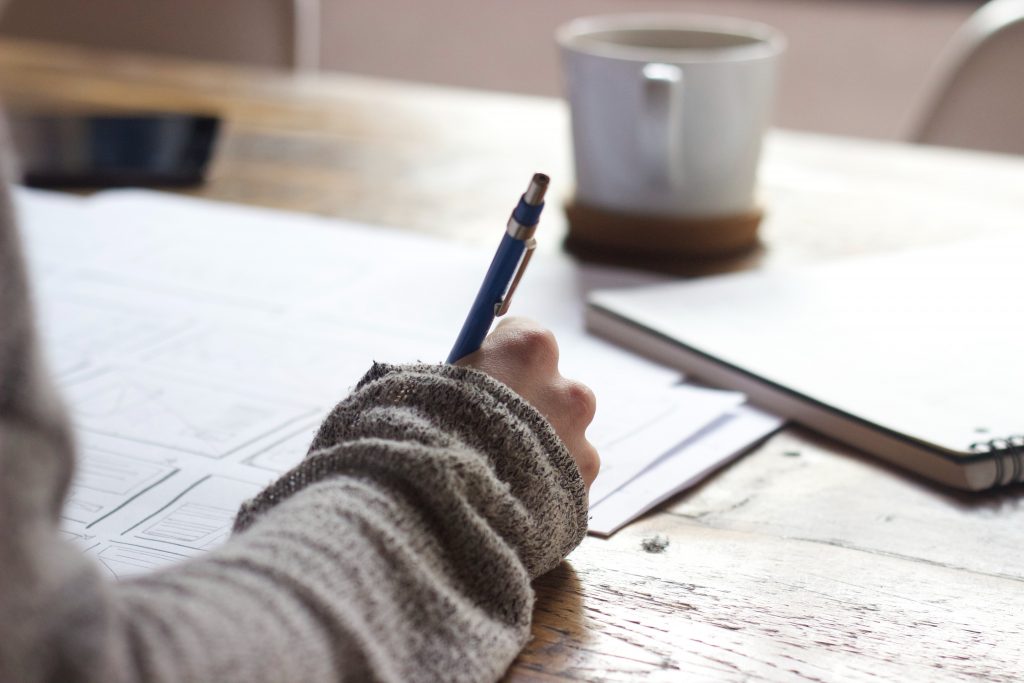 We know that mental health is just as important as physical health, so look below for a couple of ways to improve and maintain your wellness routine this season.
Want more tips on Mental Health and Wellness ? Read our blog on the 10 Ways to Improve Your Mental Health!
Meditate
Meditation is a great tool for managing stress and reducing anxiety. And, according to Headspace, "there are thousands of studies documenting meditation benefits, which can have a positive impact on mental, physical, and emotional health."
Want to incorporate meditation into your daily routine? Check out these meditation apps that you can use any time on your phone.
Journal
Journaling is a great way to center yourself by recording your thoughts and feelings. And yes, it's true—there isn't a "wrong way" to journal: You can create a visual journal by drawing or coloring, you can dictate your journal on a voice memo or in a video recording, or you could write on your laptop or in a notebook.
Regardless of your preference, journaling has been proven to be a great way to improve your well-being; it isn't just beneficial to your mind, but it also helps your physical health, too, according to Psychology Today.
Learn more about journaling and get some inspiration for what your journal could look like with Rendezvous Mag's 65 Journal Ideas, Tips, & Benefits.
 The Reflect Organization works towards improving student's mental well-being was founded in 2015 by Jared Fenton, a student at the University of Pennsylvania. During Fenton's first year of college, he witnessed multiple students who were having trouble managing their mental health, as well as students who had trouble opening up and expressing themselves.
The Reflect Organization hosts innovative, proactive programs that provide college students with a safe forum to engage in open and honest discussion. It is a national mental wellness nonprofit with college and university chapters, and is dedicated to empowering students to foster a culture of authenticity, self-love, and allyship on campus. To learn more about Reflect checkout our interview with one of the current members from the University of Penn chapter!
If you are looking for even more ways to boost your mood, keep your stress and fatigue down, and your mindfulness up, read our full blog on 10 Ways to Improve Your Mental Health.
Summer Resources for Students
Find a Job with the Campus Philly Job Board: Find your next gig with our free Job Board this Summer! Looking for a full-time job or an internship based in or around the Philadelphia region? We post new opportunities every day—from companies who are currently hiring and looking for young professionals just like you. Get started today!
Read our Financial Resource Guide, Presented by Citizens: In need of advice on how to keep your finances in order ? This Resource Guide is packed with guidance from Citizens experts, including tips, tricks, and resources for every college student and recent graduate, covering topics ranging from opening a checking account to affording grad school. You can also find the link to Citizen's on-going scholarship program in the resource guide too!
Bonus: Don't forget about the IG Summer Sessions with Citizens on June 15! We'll be chatting about the FIVE most important things to know about student loans. And, by signing up for this event, you'll automatically have a chance at a pair of tickets to a Phillies game!
Lock In Internet Essentials from Comcast: Comcast is making it easier to connect low-income families to home Internet. New Internet Essentials customers will receive two free months of Internet service if you apply and are approved by June 30, 2021! Learn more here.
Check out The Beyond College 2021 Webinar Series: Covering a wide variety of topics from personal finance to professional development, Wells Fargo's free webinar series will help better prepare you for what's next after college. Check out their upcoming summer webinars!
Food, Food, and More Food: The Best Restaurants to Try this Summer
If there is one thing we love at Campus Philly, it's FOOD! Whether you are looking for indoor or outdoor dining, delivery or takeout, or farmer's markets that sell the freshest produce, we've got you covered!
Nearly all Covid-19 restrictions have been lifted from Philadelphia restaurants and bars, which means that most places are operating at full capacity. Both indoor and outdoor dining is available in Philadelphia, so whether you're comfortable dining indoors or would rather grab a bite outside, both options are available to you!
Now, the big question: Where to eat? Some of our favorite restaurants include:
Sampan located in Midtown Village on 13th St has one of the best happy hour menus. If you are looking for delicious modern Asian cuisine look no further!
For all the taco and marg lovers (21+), Mission Taqueria is perfectly situated in the heart of the city. As soon as you walk in, the lively atmosphere and beautiful decor invites you to order everything on the menu!
Harper's Garden features a stunning, all-weather outdoor patio and beautifully curated menu focused on seasonal, locally sourced ingredients and an all-star cocktail (and mocktail!) list.
48th St Grille is a casual but colorful Jamaican and Carribean restaurant located in West Philly. We recommend trying the Rasta Pasta and bringing along a bottle of wine (this spot is BYOB!)
Suraya is an award-winning Lebanese specialty market, restaurant and garden located in Fishtown. With one of the best outdoor seating areas in the city, you are sure to be in for a night of fun!
For more restaurant suggestions, we've got a great list of where to dine this Summer—check it out here!
Looking for fresh eats?
Check out these farmers' markets happening throughout the city:
Hoping to stay in? There's always ways to dine from home and support local.
Outside of ordering directly from the restaurant (AKA, the best way to support your favorites!) our team also loves Black & Mobile—the first Black-owned food delivery service to exclusively deliver for Black-owned restaurants.
Not looking for food, but still want to support your go-to spots? Buy a gift card to support your favorite businesses!
That's not all!
Every Friday you can head over to our Instagram for a #FoodieFriday post that shows off all the delicious bites the city has to offer.
Interested in showing off YOUR creative content? We're looking for Campus Philly Contributors to show us how they explore and eat in Philly—applications are being accepted on a rolling basis!
Being a contributor means you can share an idea for a photo/video shoot you'd LOVE to do in Philly, or share some existing photo or video content that showcases your Philly experience. Head over to our Job Board to apply to be a Campus Philly Contributor!
Our team here at Campus Philly hopes this is the best summer ever for you! Whether you are interning, taking summer classes, attending a Campus Philly event, or exploring what the city has to offer everyday, we're here to support you!
Let's stay connected this summer! Follow us on Instagram or sign up for our newsletter to stay up-to-date on the latest happenings.