Photo credit: @warzee4
This year's Guide to Philly features neighborhood guides written by students and recent grads. In this mini-guide to the Gayborhood, we cover things to do, places to eat and everything YOU need to know to enjoy the neighborhood!
As told by Jenna Downey, Temple University 2025
Philadelphia's Gayborhood is known as a hub of great food, shopping, and nightlife. This neighborhood is just one of the many reasons I love going to school in Philly. The culture this city was built upon creates new and unexpected experiences everyday. Between the dining and the culture, the Gayborhood will sure to be on your Philly must-do list! Here are some of my favorites.
Since the early 2000s, the dining experience has become a staple to Gayborhood culture. Lolita, the Mexican restaurant that was founded by Marcie Turney and Valarie Safran, inspired a trend of high-end restaurants to enter the area.
Photo credit: Jenna Downey
If you're starting your day in the area, Winkel will be sure to satisfy your brunch fix! Their menu consists of a variety of breakfast and lunch options including omelets, pancakes, and sandwiches—and everything else you could possibly want for brunch.
Monster Vegan is another great spot for some comfort food and cocktails. From sandwiches to pasta, this menu will be sure to satisfy your entire party while also being environmentally conscious! They also hold a variety of weekly events such as movie screenings, Sunday brunch, and "Weird Wednesdays."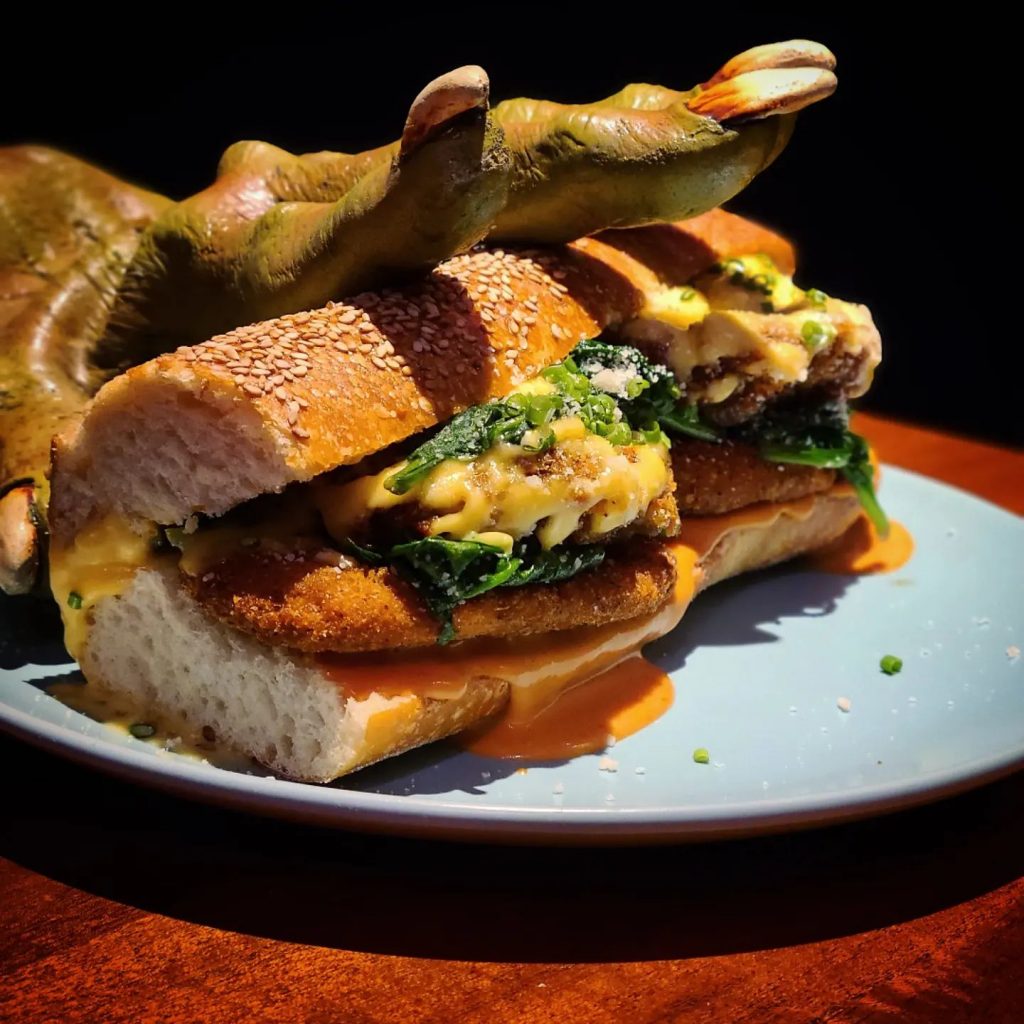 Photo credit: @monsterveganphilly
When you're craving something sweet, Sweet Box Bakery is a great place to stop by. They carry an assortment of cupcakes, edible cookie dough, cookies, brownies, and more! They are open seven days a week, and you can order through delivery.
The Gayborhood also features a variety of options for you to have a fun night out! Tabu Lounge & Sports Bar is a great place to attend a burlesque show or trivia night, or to watch the latest Phillies game.
For a more casual night out, Writer's Block Rehab provides a chill, book-themed atmosphere while serving unique cocktails that you'll be dying to take pictures of.
Let's talk shopping and iconic spots! Philly AIDS Thrift @ Giovanni's Room is the country's first and oldest LGBTQ+ and feminist bookstore. Initially starting out as a great source of new and used LGBT books, they have expanded to accepting donations for their thrift store. Their proceeds are donated to local organizations that are involved in fighting against HIV/AIDS. This is a great way to give back to the Gayborhood community!
As for iconic spots: The William Way LGBT Community Center serves the LGBTQ+ community through hosting social groups, networking events, counseling and support services, art exhibitions, and cultural experiences. They continue to strive to create new and innovative ways to support their community.
And, of course, be sure to catch a performance at the Walnut Street Theatre! As the oldest theater in the country, this is both a historical landmark and an opportunity to get a taste of Philly's arts that you won't want to miss.
***
Do you want to read the FULL Guide to Philly with more neighborhood guides, student deals and discounts, foodie picks and MORE?! Check out the Guide to Philly now!