With a new semester on the horizon, it's great to have some new energy to get things started. Saxbys, a Philly based education and coffee company, has decided to lead the charge for new energy with something special. Introducing their latest creation: the Maté Spritz!
Every time Saxbys has a new product, there's a creative cooking mastermind that crafts the recipe. Ally Romey, the Associate Director of Culinary, has been at the helm of creating Saxbys' signature menu for the last three years. We interviewed Ally to learn more about her career, her thought process when making new menu items and the accomplishments she's had so far at Saxbys.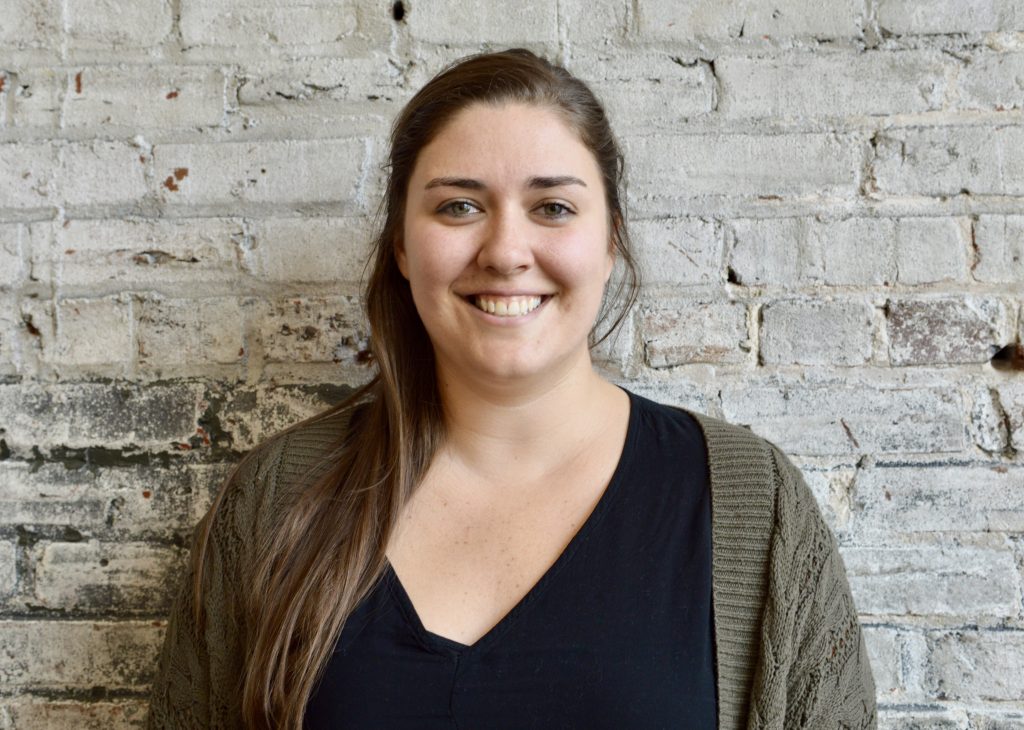 Hey Ally! Give us a bit of background on who you are.
Hi!! I'm Ally, Associate Director of Culinary at Saxbys. I am from Bucks County PA, I love food, gardening, and spending time outside. I went to Drexel University and studied Culinary Arts. I also have my master's from Drexel in Education with a concentration in Creativity and Innovation.
Tell us about your time at Drexel University. Were there any specific courses or programs that helped shape you?
During my time at Drexel, my favorite classes were obviously the cooking classes. We learned about everything from the basics of knife skills, to preparing a fine dining dinner. I also enjoyed the classes on cost controls and purchasing. I had the chance to work on some extracurricular projects within the Culinary & Hospitality department, which is where I learned about product development and had the opportunity to assist in the founding of the Drexel Food Lab, a culinary research lab that is still operating today!
We heard you created an energy drink for Saxbys. Where did the idea of creating an energy drink come from?
Yes! We look at menu trends each year before we plan what we want to add to our menu. One trend we have been following is crafted energy drinks and the growing popularity of yerba mate tea. We decided to create our own version of an energy drink, using cold brewed yerba mate that we are calling Maté Spritz.
This is such a cool concept. Have you ever made something like this before?
This is my first time making an energy drink! It has been a really fun process of finding the right energy sources, the right sweetness and sour levels. We spent months working on the Maté Spritz, and even launched it as a test a few months ago to get some guest feedback before the official launch!
What was the process of creating the drink?
We always start by looking at food and beverage trends, what guests are asking for and where we see opportunities on our menu. I am personally inspired by ingredients, so I always start with an ingredient I want to use. Then I develop the drink that I want to make, mostly by trial and error in the kitchen. I love to get feedback from anyone that is around when I am trying to refine a drink I am working on. Next, I present the drink to our marketing team, our executive team, the training and operations team and I refine as needed. Then once everyone likes it, we work on rolling it out to our Cafes. This process can take a few months, or in the case of our Maté Spritz, it can take almost a year.
What's the vision for the energy drink?
We have been working towards launching an energy drink since 2019. Now with our teams, students and professors coming back to the campus we serve, we are excited to celebrate with New Year, New Energy. Maté Spritz gives our guests new energy to enjoy and share with their friends.
Tell us about launching your career in Philly. What's the best part about launching your career and your new product, here?
Philly is great for launching a career because it is a great place to network. Philly can feel like a small town once you get to know people, everyone is connected.
Alright, last question! What other products have you created that you're proud of?
I'm very lucky to have made lots of products during my career! Some of my favorites are the Grilled Cheeses that we have at Saxbys. The Old Bay Tot Grilled Cheese is one of my favorites!
***
Never miss a cool community announcement. Follow us on Instagram, join our newsletter, and stay connected to all things Philly this semester. We can't wait to introduce you to even more ways to engage with our favorite city this fall!