Philly is notorious for an abundance of fall activities, especially Halloween ones! We've gathered a list of the top places to go for the fall cozy vibes, but also for a spooky mood.
Halloween Nights is a bold new iteration of Eastern State Penitentiary's famed Halloween celebration. The festival spans Eastern State's entire ten-acre property, and several sections of the penitentiary complex are open to the public for the very first time this year!
Guests at Halloween Nights will experience a festival-style event consisting of 15 attractions, including five haunted houses (which can be bypassed by those who want a less scary experience!). Also included is a 3D fun house, two immersive walkthrough experiences, three live performances, four themed bars and lounges, and special effects like laser shows and large-scale video projections!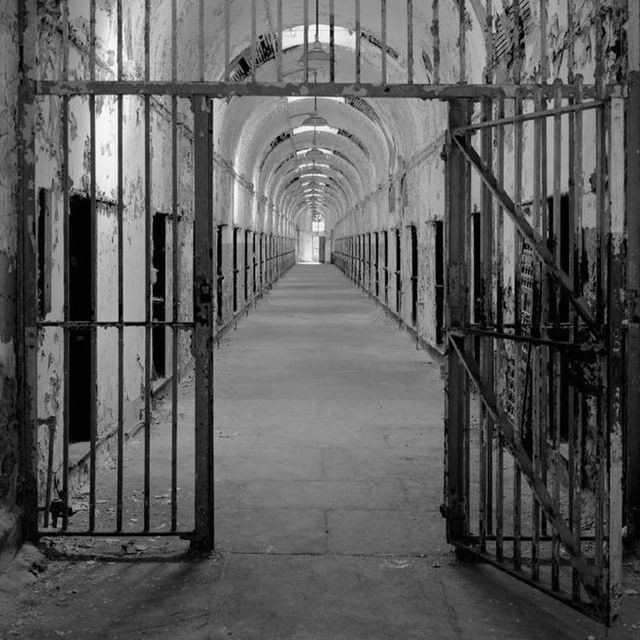 South Street Fest is here! On October 15 from 12pm-8pm, the South Street Headhouse District will be hosting the ultimate fall fest. Spanning South Street from 2nd to 8th Streets, it is not only celebrating this historic street, but Philly Aids Thrift will be having their 17th Anniversary Block Party in addition to Brauhaussschmitz' Oktoberfest (21+)! Enjoy a variety of vendors, food, live music and MORE.
Photo Credit: @southstreetphilly
Gear up for a ghost hunt and search for spirit activity on the grounds of the infamous Pennhurst. After sunset, nightly paranormal investigators will begin their "ghost hunt" and all are welcome to bring their own equipment or use the paranormal equipment provided by Pennhurst. Investigators will have access to all four floors of the notoriously haunted Mayflower Hall. Also included are tours of the underground tunnels that connect Philadelphia, Devon, and Rockwell!
The Philadelphia Film Festival is an annual event that the Philadelphia Film Society hosts. Every October, the festival attracts thousands from the film industry to partake in screenings of more than 100 films over the course of 11 days. Tickets for events go on sale on Monday, October 10!
Photo Credit: @phillyfilmsociety
A brand-new haunted house has arrived in Manayunk! Lincoln Mill Haunted House is the site of the infamous textile Mill where it was recently discovered there was a dark past. Journey through the halls of this Mill if you dare…
Photo Credit: @lincolnmillhaunt
Looking to pick pumpkins or ride on an Autumn Moon Hayride? Linvilla Orchards, located in the Delaware Valley, is the ultimate fall destination with various activities for all ages. Check out their website for the different things you can do and things you can eat!
Photo Credit: @linvillaorchards
Every year around Halloween, The Philadelphia Zoo hosts Boo at the Zoo! Over three weekends, the Zoo is full of costumes, fall treats, and animals galore. Reserve tickets today!
Photo Credit: @philadelphiazoo
This year marks the 46th annual Philadelphia Museum of Art Craft Show! 195 of the finest and most dynamic craft artists in the country will be there to showcase their art for purchase. The show will be at the Philadelphia Convention Center over the course of November 11-13.
Photo Credit:@pmacraftshow
Are you ready for a Halloween after-hours party at the Museum of Illusions?! Just for the 21+ crowd, enjoy adults-only treats and festive beats by DJ Martin! Grab your tickets TODAY, happening October 26 and 27.
Photo Credit: @museumofillusions_philly
It's time to get active! The annual Philadelphia Marathon is taking place on November 20 this year. The marathon usually consists of 30,000 runners! Check out their website to see what kind of races there are and how to volunteer!
Photo Credit: @philly_marathon
***
We hope this guide leads you to some fall fun! Don't forget to check out our calendar and #WeeklyPicks on Instagram for more fall and Halloween events and activities.