Philadelphia is a city of social movements and historical milestones. From the Revolutionary War to Civil Rights, Philly is known for defining eras of change.
The history of queer rights and living is no different in Philadelphia. Ranked as one of the most LGBTQ+ friendly cities in the United States, Philly provides a safe home to queer folks, young and old. While there are iconic strongholds in the city, such as Woody's, there are also a number of queer historical markers, resources, and areas of the city to explore. It's a city that's all about LOVE.
For young people coming to college in Philadelphia: We've built this guide for YOU. Read on to better understand what's available to you in this city that is so rich with queer history and liberation movements!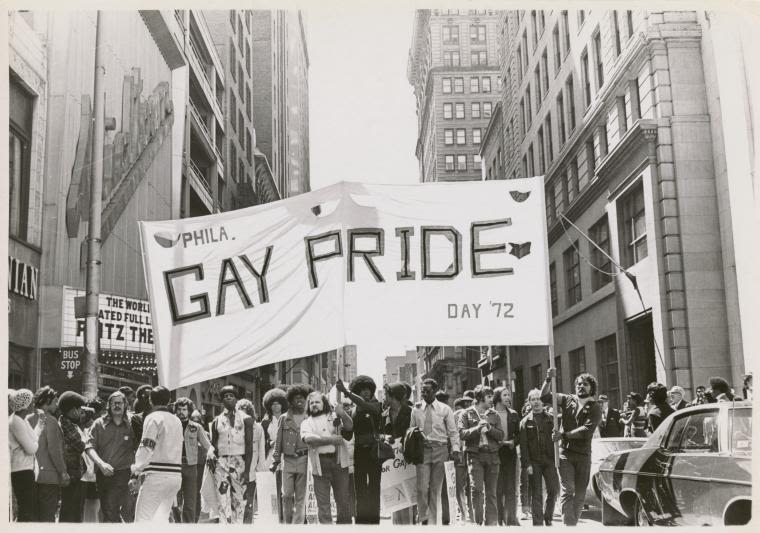 History
Starting in the 1800s Philadelphia had a quietly emerging queer nightlife scene. During the prohibition era, gay speakeasies secretly functioned—hidden for their alcohol and for their queerness. Due to segregation and racism within the city, Black queer folks found a home in North and West Philly. Quaker meeting houses served as a discrete and safe space for queer folks throughout the city, during an area of criminalization. Rittenhouse was known as the area for lesbians and gay men through the 1950s, with people coming from all over the area to engage with the community. Infamous Philly Mayor Frank Rizzo posted signs and attempted to dissuade queer people from "cruising" and socializing in the area. As Philadelphia publications began to shine light, sometimes with more sensationalism than others, Locus Street became known as "Lurid Locust," a hub for queer nightlife.  
Through the 1960s and '70s, federal funding dried up and attempts to corporatize the area of the city fell through. Until the 1980s, people came to know the Center City area for gay people as a "gay ghetto," but remodeling efforts and funding finally came to the neighborhood. While the AIDS epidemic raged and local and federal governments refused to respond, local organizations formed and helped to cement the strength of the queer community in Philly.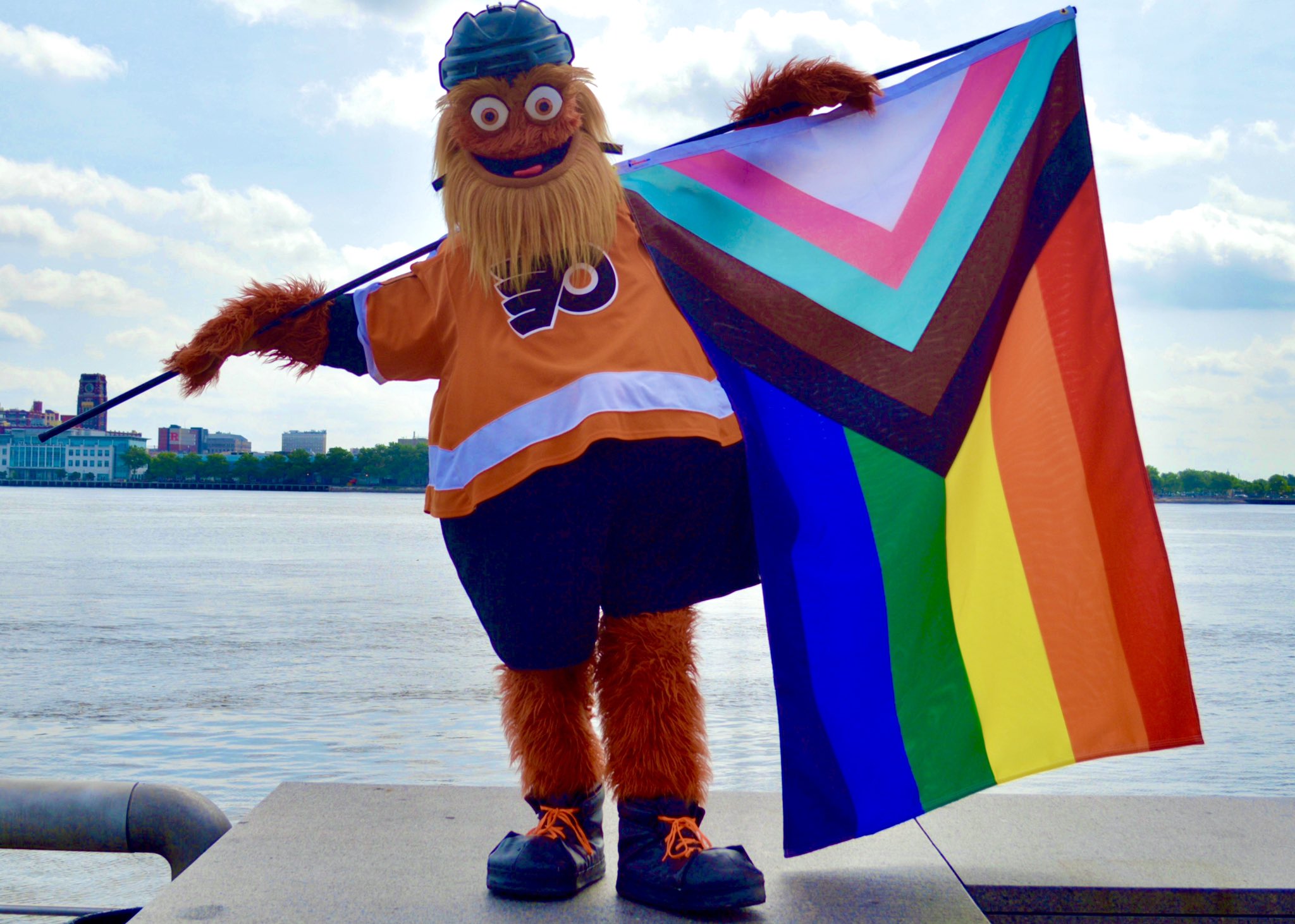 Resources & Recs
Arch Street Meetinghouse Historical Marker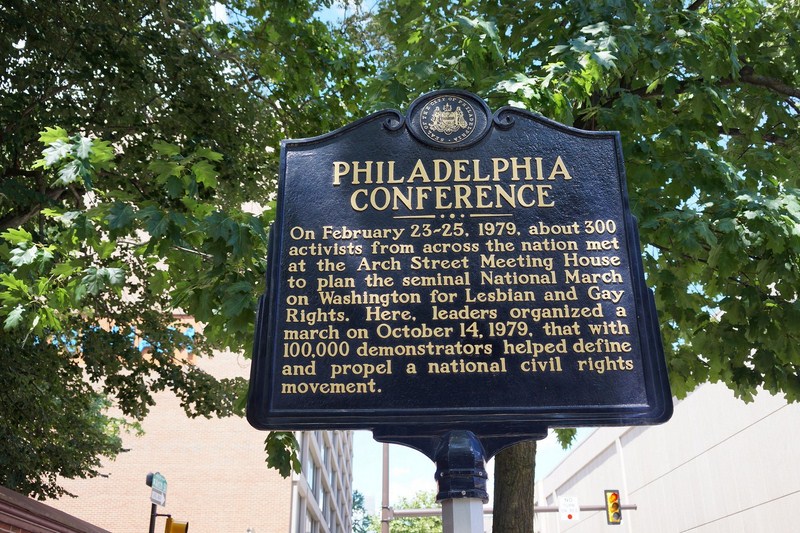 The Philadelphia Conference is considered an iconic flagstone in the honoring and advancement of LGBTQ rights. On November 27, 1978, San Francisco Supervisor Harvey Milk was assassinated. Milk was the first openly gay elected official in California, and he was killed by the sole desender against his anti-discrimination bill. In February 1979, 300 activists from around the country met at Philadelphia's Arch Street Meetinghouse to organize a national march that would carry forth Milk's vision of a march on the National Mall. On October 14, 1979, an estimated 100,000 protesters marched in DC in the National March on Washington for Lesbian and Gay Rights. This march brought the conversation regarding queer rights into the public eye, after centuries of being a largely secretive topic. Philadelphia and its accepting Quaker community, which went on the record in support of anti-discrimination efforts in 1972, is credited with helping to establish this conversation. You can visit the historical marker at​​ 320 Arch St, Philadelphia, PA. 
The National Parks Service is developing The Philadelphia LGBTQ Heritage Initiative, which will help to record the important history of LGBTQ+ rights and culture in the city and surrounding area. The parks and archival preservation will work with local organizations.
Bebashi 
Bebashi works for Black and Brown Philadelphians "to enhance the quality of their health and overall well-being by providing access to culturally sensitive high quality healthcare, HIV/AIDS services, health education, and social services." They provide healthcare services, free testing and food pantry goods. You can visit them at 1235 Spring Garden Street Philadelphia, PA 19123. 
The Gayborhood
Aptly named, the Gayborhood stretches from Chestnut to Pine streets between 11th and Broad streets. In 1995, Philly held Outfest on National Coming Out Day, where City Paper reporter David Warner rephrased fellow Pennsylvanian Mister Rogers' song to be, "It's a beautiful day in the Gayborhood!" Today, the Gayborhood is commercially and officially accepted as the area's name. However, rapid development through Midtown is tearing through official landmarks and resource centers. 
Queer-owned restaurants like Bud & Marilyn's (1234 Locust St, Philadelphia, PA 19107) provide a fun restaurant experience and night out! For students over 21, you can enjoy spots like the historic (arguably oldest gay bar in Philly) Tavern on Camac (243 S Camac St, Philadelphia, PA 19107) and Tabu Lounge (254 S 12th St, Philadelphia, PA 19107). 
Outfest continues in the Gayborhood in October, though it has not occurred over the last three years due to organizing issues. Local businesses continue to commemorate the event though, and you can find many events and parties being thrown in Mid-October in the Gayborhood.
The William Way LGBT Community Center is an LGBTQ+ resource center in the Gayborhood. They offer a number of events, counseling services, classes and a library. Opening in 1974, they have been a longstanding center for LGBTQ+ individuals in the city. Visit them in the Gayborhood at 1315 Spruce Street Philadelphia, PA.
The Painted Mug
Queer-run tour company, Beyond The Bell owner Rebecca Fisher shared that she loves The Painted Mug. It's a café and performance space that Rebecca says "is a great community space! They've intentionally crafted a space that doesn't revolve around alcohol." Check them out at 1527 Jackson St, Philadelphia, PA.
Ephemera: A Lesbian Memory Hotline
If you're interested in learning more about lesbian-specific history in Philadelphia, the Ephemera: A Lesbian Memory Hotline is currently being collected. It came from Esto No Tiene Nombre, "a one-woman show documenting the histories of Latina lesbian elders by Denice Frohman, supported by Intercultural Journeys." Keep your eye out for the upcoming show!
PHLash Climbing
Climbing is known for drawing in an LGBTQ+ crowd, and Philadelphia Queer Climbing holds monthly indoor and outdoor meetups! You can get to know more queer folks in the area and get to know the local climbing scene! Check them out on Instagram and Facebook to catch their next event!
The Mazzoni Center & Trans Wellness Conference
The Mazzoni Center is an LGBTQ+ healthcare center, focusing on dignity and protection of the community. Through the Center, you can get gender-affirming care, healthcare services, free testing and other support groups. Visit their website for a full schedule of their services and clinics. You can see them at 1201 Locust St, Philadelphia, PA or their Bainbridge St. location.
The Trans Wellness Conference started in May of 2002 and is hosted by the Mazzoni Center. The Conference is the "largest transgender health conference in the world," and serves to improve the healthcare access and services of trans people across the country.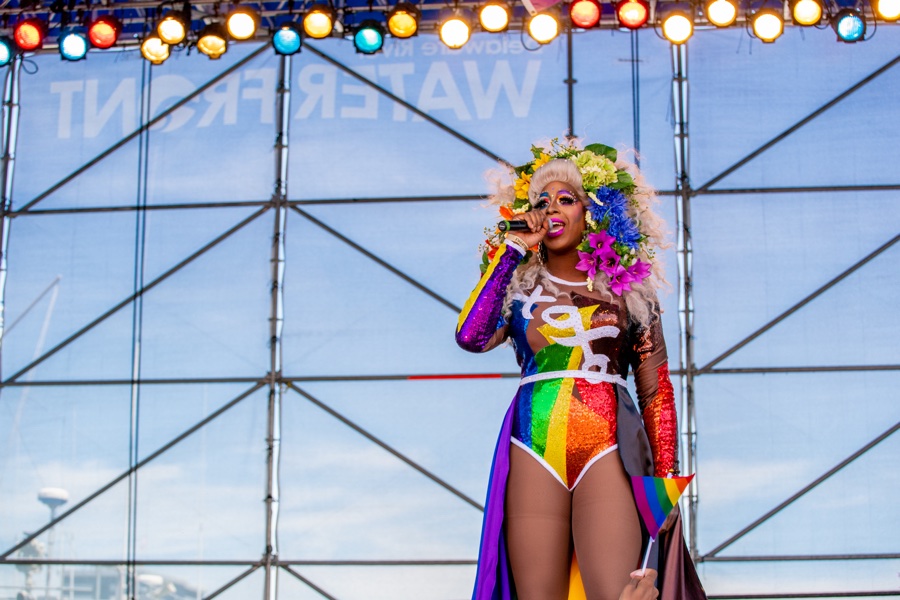 Drag
Drag in Philly is fierce and there are many options to explore! Philly Drag Mafia is the most highly awarded drag troupe on the East Coast, and all of their shows are a great introduction to the scene! They've been together for 20 years, and you can see them at brunch shows or nightclubs. If you're looking for some fun nightlife, Level Up is a great bar that raises money for Philly youth on what they call the "front lines" of the city. They also host a happy hour drag bingo every Tuesday and a Supreme Sundays drag show every weekend. R&D isn't usually a gay bar, but they host an R&Divas event every month, where the cover charge funds go to The Attic! Tabu is an iconic mainstay in Philly's gay bar scene, and they offer more than a few drag events every month. Catch their weekly drag brunch on Saturdays! The longest-running drag show in Philadelphia is at a divey bar, Bob & Barbara's, on South Street. Miss Lisa Lisa is a notable star in the Philly drag world, and you can catch her hosting there every Thursday night.
Philly AIDS Thrift @ Giovanni's Giovanni's Room
Giovanni's Room is the oldest gay bookstore in the country. It is a hub for events and literature in the queer community of Philly. It was purchased by Philadelphia AIDS Thrift in 2018, further cementing its legacy in the city. You can visit the store to enjoy the thousands of titles, or you can even volunteer! The store starts with children's literature on the ground floor and winds up to numerous other works of queer literature on the upper floors. There's art, used books and new titled packed into every corner of the shop. Visit them at 345 S. 12th Street.
GALAEI
GALAEI (the Gay and Lesbian AIDS Education Initiative) provides services to the " Queer, Trans, Black, Indigenous, and people of color (QTBIPOC) communities" of Philly. Founded in 1989, GALAEI sought to help the Latinx community heal from the grief and trauma of the AIDS epidemic. Today, they offer award ceremonies, alternative proms and other resource programs. You can visit them at 118 Fontain Street Philadelphia, PA on Monday – Thursday 10:00 AM – 6:00 PM and Fridays 10:00 AM – 3:00 PM. 
Philly Gay Calendar
If you're looking for an event each month, the Philly Gay Calendar is always highlighting something to do or a place to check out. 
South Street Art Mart
Certain areas of Philly attract a number of young queer people, and South Street is certainly one of them. Pop in to the different record shops and restaurants to find students flocking to the area. The South Street Art Mart is a queer woman owned shop, featuring art by members of Philly's LGBTQ+ community! Take a peek inside the shop on the Campus Philly TikTok! You can find eclectic jewelry, zines, clothing, wall art and anything you could imagine. Visit them at 530 S 4th St, Philadelphia, PA 19147.
The Attic
The Attic Youth Center provides young members of the LGBTQ+ community in Philly with opportunities and resources. They offer counseling, internships, health relationship lessons, drag classes, a leadership institute and other events. You can visit them at 255 S 16th St, Philadelphia, PA. 
Love Local 🏳️‍🌈

"It's incredibly important for sports teams to support gay businesses, organizations, and the community because they bring people together." – Kyle Cuffie-Scott, owner of Darnel's Cakes, a Spring Garden Bakery committed to ending the stigma surrounding HIV/AIDs. pic.twitter.com/exPtzuHsHF

— Philadelphia 76ers (@sixers) June 25, 2023
This Northern Liberties is named for the head baker's cousin who passed away from AIDS, driving the mission of the store. They serve famously delicious baked goods, but also work to provide HIV education and testing. When you order online, you have the option to add a free and discrete HIV testing kit to your order, provided through Bebashi. Visit them at the Lansdale Farmers Market or 444 North 3rd Street, Philadelphia, PA 19123.
Halloween
Halloween is a strange little hole-in-the wall jewelry spot, packed to the brim with eclectic goods. You may miss it, but it's a special place. Beyond The Bell's Rebecca shared that it's an LGBTQ-owned favorite of hers, "[I] love this weird Jewelry store!"
Fairmount & Brewerytown Bicycles
If you're looking for a sustainable way to get around, or a community fridge, it's time to peddle over to Fairmount & Brewerytown Bicycles. A queer and local owned shop, they commit themselves to serving the area, fighting white supremacy and supporting the queer community. You can see them at their open location, 2015 Fairmount Ave Philadelphia, PA. 
Mural Arts
Philadelphia is the "Mural Capital of the World," serving as home to over 4,000 works of street art. Mural Arts Philadelphia has created a colorful city covered in the works of local artists. Take a stroll on an official tour, or go to look for some specific works. Painted on the side of the William Way Center, the "Pride and Progress" mural also honors local pride icons. There are a number of other works in the city for you to see, which honor points of pride, from Lil Nas X looks to the Muses. 
Added to the Gayborhood in late July of 2023, celebrity makeup artist and local, Jacen Bowman, designed a mural to honor Ballroom culture entitled "Finally on 13th." He came up with the idea while leaving popular Gay Club Voyeur with Ballroom icon Meechie Lanvin. He said that looking at the parking lot where he and his friends used to congregate made him say, "That should be us up there." He wanted more local Black and Brown representation in the strong mural culture of the city. Local AfroLatinx artist Doriana Diaz helped to bring it to life. Bowman shared with Philly Gay Calendar,  "The mural honors cultural forbearers who established Philly's scene with little external fanfare and plenty of local need from a community countering numerous oppressive attacks. This mural is our attempt at giving Philadelphia ballroom figures their flowers, with a few special guests." You can see the mural now at 13th Street, between Pine and Spruce Streets.
Coming to college is a time to better understand yourself and your community. Philly is a welcoming city with an appreciation for queer culture, and it's a great time to take in all of the resources that the area has to offer. You can be part of the history and the fun!