Philly is beautiful in autumn, and the city has become famous for having an abundance of activities for this time of year! We've gathered some of the best activities and spots to check out in the Philly area in the fall. Whether you're looking to get cozy, spooky, or just take in the foliage, these are some of the best options around the region!
1. Apple Festival at Peddlers Village 
Happening November 4-5, Peddlers Village hosts its most popular annual event, the Apple Festival! Enjoy sipping on warm apple cider, watching live entertainment, and apple-themed eats and treats picked freshly by the bushel. Admission to the event is free with pay-as-you-go food and drink, rain or shine! 
The Philadelphia Film Festival is an annual event hosted by the Philadelphia Film Society. Every October, the festival attracts thousands from the film industry to partake in screenings of more than 100 films over the course of 11 days. Tickets for events go on sale on Monday, October 10! This year, it is from October 19–29, 2023.
This incredible haunted house is back in Manayunk! Lincoln Mill Haunted House is the site of the infamous textile mill that was discovered to have a basement full of bodies when it flooded in 2021 due to Hurricane Ida. You can now venture in, if you dare…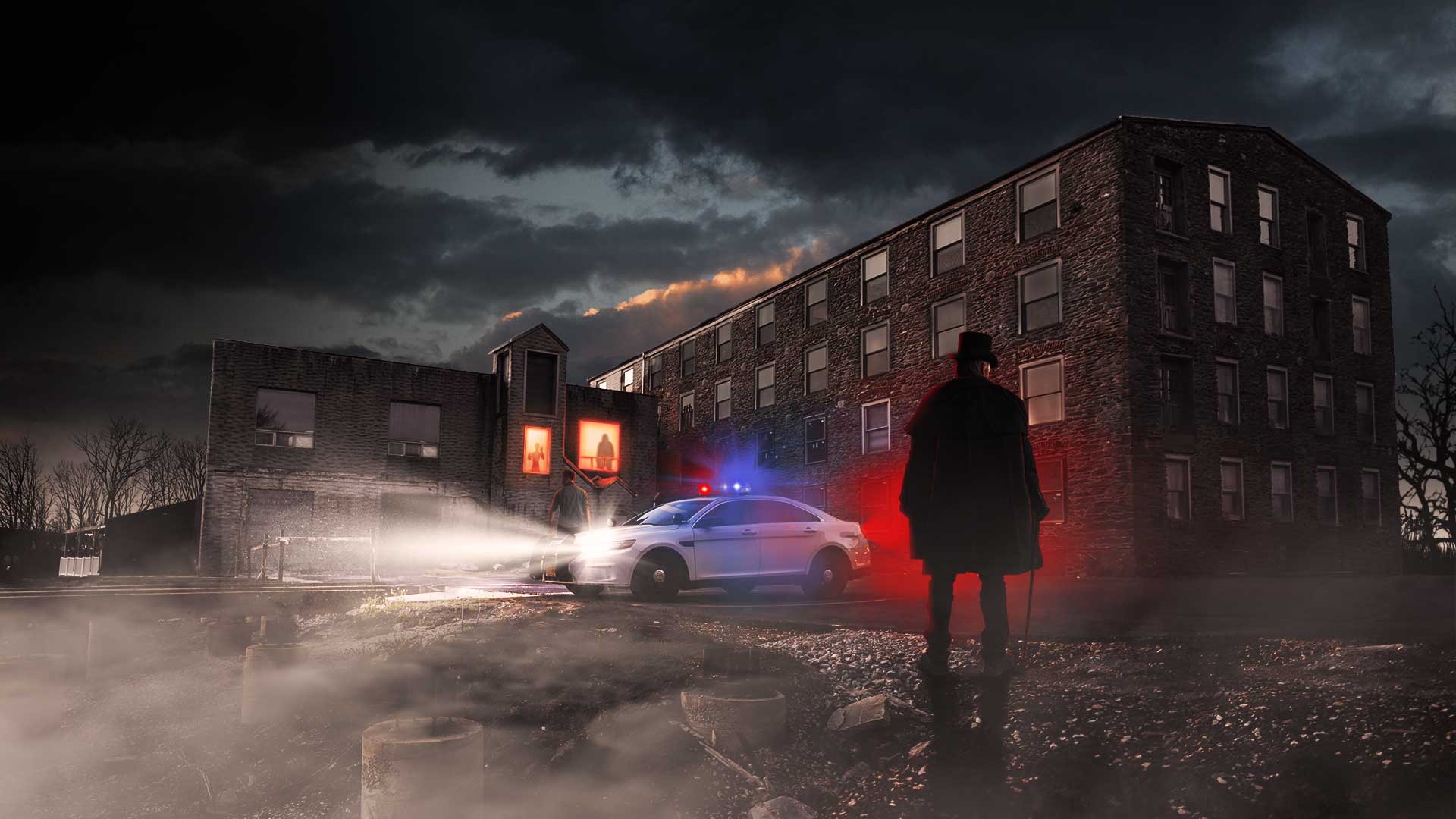 Just outside the city in Bucks County, the Nicholas Biddle Estate or Andalusia Arboretum is a beautiful place to take in the fall foliage! Walk along the grounds and appreciate the beautiful colors of the flowers and leaves just along the water.
Looking to pick pumpkins or ride an Autumn Moon Hayride? Linvilla Orchards, located in the Delaware Valley, is the ultimate fall destination with various activities for all ages. Check out their website for the different things you can do—and things you can eat!
Photo Credit: @linvillaorchards
Every year around Halloween, The Philadelphia Zoo hosts Boo at the Zoo! Over three weekends, the Zoo is full of costumes, fall treats, and animals galore. Reserve your tickets today!
Photo Credit: @philadelphiazoo
Eastern State was was founded by Philadelphia Quakers in 1829, revolutionizing prisons. Philadelphia Society for Alleviating the Miseries of Public Prisons and Dr. Benjamin Rush's plans established the Penitentiary, and it would become "one of the most expensive and most copied buildings in the young United States." In 1970, they had to shut its doors after becoming overwhelmed by riots of prisoners and rising crises of abuse.
Now they hold Halloween Nights, a festival spanning Eastern State's entire ten-acre property. Several sections of the penitentiary complex are open to the public for the very first time this year. Guests at Halloween Nights will experience a festival-style event consisting of 15 attractions, including five haunted houses (which can be bypassed by those who want a less scary experience!). Also included is a 3D fun house, two immersive walkthrough experiences, three live performances, four themed bars and lounges, and special effects like laser shows and large-scale video projections!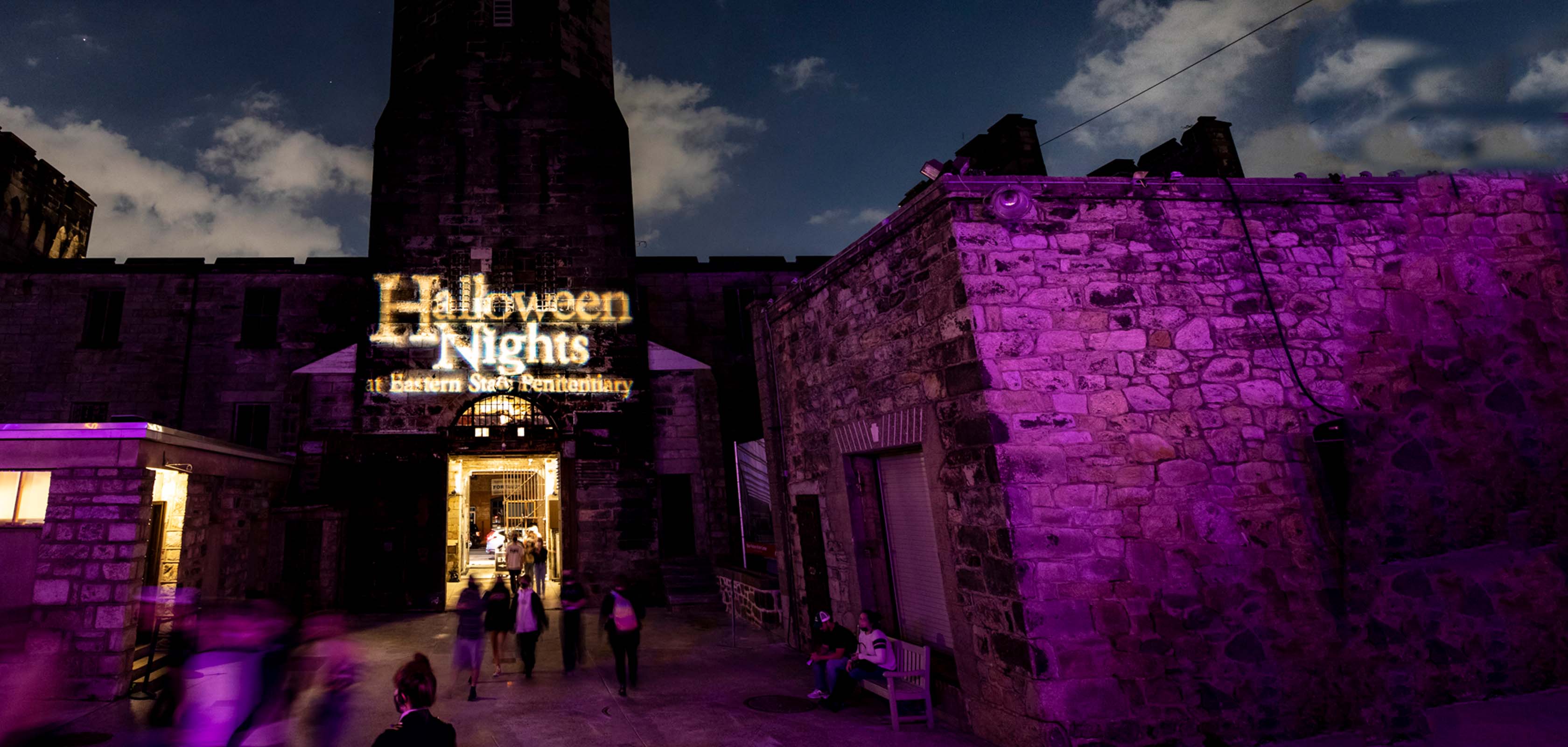 This year marks the 46th annual Philadelphia Museum of Art Craft Show! 195 of the finest and most dynamic craft artists in the country will be there to showcase their art for purchase. The show will be at the Philadelphia Convention Center over the course of November 3-5, 2023.
Photo Credit:@pmacraftshow
Are you ready for a Halloween after-hours party at the Museum of Illusions?! Just for the 21+ crowd, enjoy adults-only treats and festive beats, happening October 19 and the 26 from 6:00 to 8:00pm. Costumes are optional, and two free drink tickets will be included with every ticket purchase.
Photo Credit: @museumofillusions_philly
It's time to get active! The annual Philadelphia Marathon weekend is taking place on November 17-19 this year. The marathon usually consists of 30,000 runners! Check out their website to see what kind of races there are and learn how to volunteer.
Photo Credit: @philly_marathon
The Pennhurst Asylum was shut down in 1987 due to overwhelming investigations that uncovered mistreatment within the facilities. Now, Pennhurst has opened its doors for a number of different "haunted" attractions. Visitors are given access to a number of tunnels, halls, and exclusive attractions. Visit their website for more info!
12.  FallFest at Shady Brook Farm
Happening September 8-October 29 and located in Bucks County, Shady Brook Farm gets into the Halloween season with its family-friendly FallFest! Featuring fun wagon rides, barnyard animals, and festive fall walkthrough attractions. You can also pick sunflowers (while supplies last), and pumpkins at the pumpkin patch; as well as, enjoy live music, food, and drinks. After dark, you can also hop on the special wagon ride for the eerie Illuminations Halloween light show with friendly fiends and dancing characters (this requires a separate ticket).
13. Fall Fest Weekends at Highland Orchards
Fall Festival Weekends, happening September 16-October 29 on weekends only, is back at the Highland Orchards! With fresh produce from raspberries to peaches on 200 acres of land located in West Chester, Highland Orchards has been family-owned since 1941. Pick-your-own pumpkins and apples and free shuttles to the fields—PLUS country hayrides. You won't want to miss out on this!
14. Harvest Hayride at Arasapha Farm
Home to the super-spooky Bates Motel, Arasapha Farm hosts its annual Harvest Hayride from September 23-October 29 on weekends only! This family-friendly activity allows you to hop on the wagon and head out to the four-acre pumpkin garden to pick your own pumpkins. This also includes a variety of other farm fun activities; oversized bounce pillow, a tractor-themed playground, mini-golf, pedal cars, a tire tower, and a chance to hit the target with barrel-mounted corn cannons!
Image via Harvest Hayride
15. Froehlich's Farm Fall Festival
Back for its 12th season, Froehlich's Farm in Bucks County is holding its Fall Festival, from September 30-October 29. Offering a pumpkin patch experience along with various of kid-friendly activities like hayrides around the farm, a pumpkin shootout, a monster slide, and plenty of games and snacks—we recommend trying the fried Oreos! Also enjoy smores (with a smores kit) alongside live music, craft vendors, and drinks from The Proper Brewing Company and Sand Castle Winery.