This year's Guide to Philly features neighborhood guides written by students and recent grads. In this mini-guide to Rittenhouse, we cover things to do, places to eat and everything YOU need to know to enjoy the neighborhood!
As told by Rana Rastegari, Bryn Mawr College 2026
I'm Rana and I'm a sophomore at Bryn Mawr College, hoping to double major in Chemistry and English Literature. I grew up in London but I'm originally from Iran. I'm a big reader, of course, and I also love classic movies!
My absolute favorite thing about Rittenhouse is the fact that there is always something new to try here! Right in the middle of the city are cool new restaurants, cafes, and experiences; it's an area you can never get tired of. As a newcomer to Philadelphia (and also the US), I was determined to find the best niche spots in the city to spend my free time off-campus. A quick SEPTA ride into the city (from my campus!), Rittenhouse is a great area to explore on foot!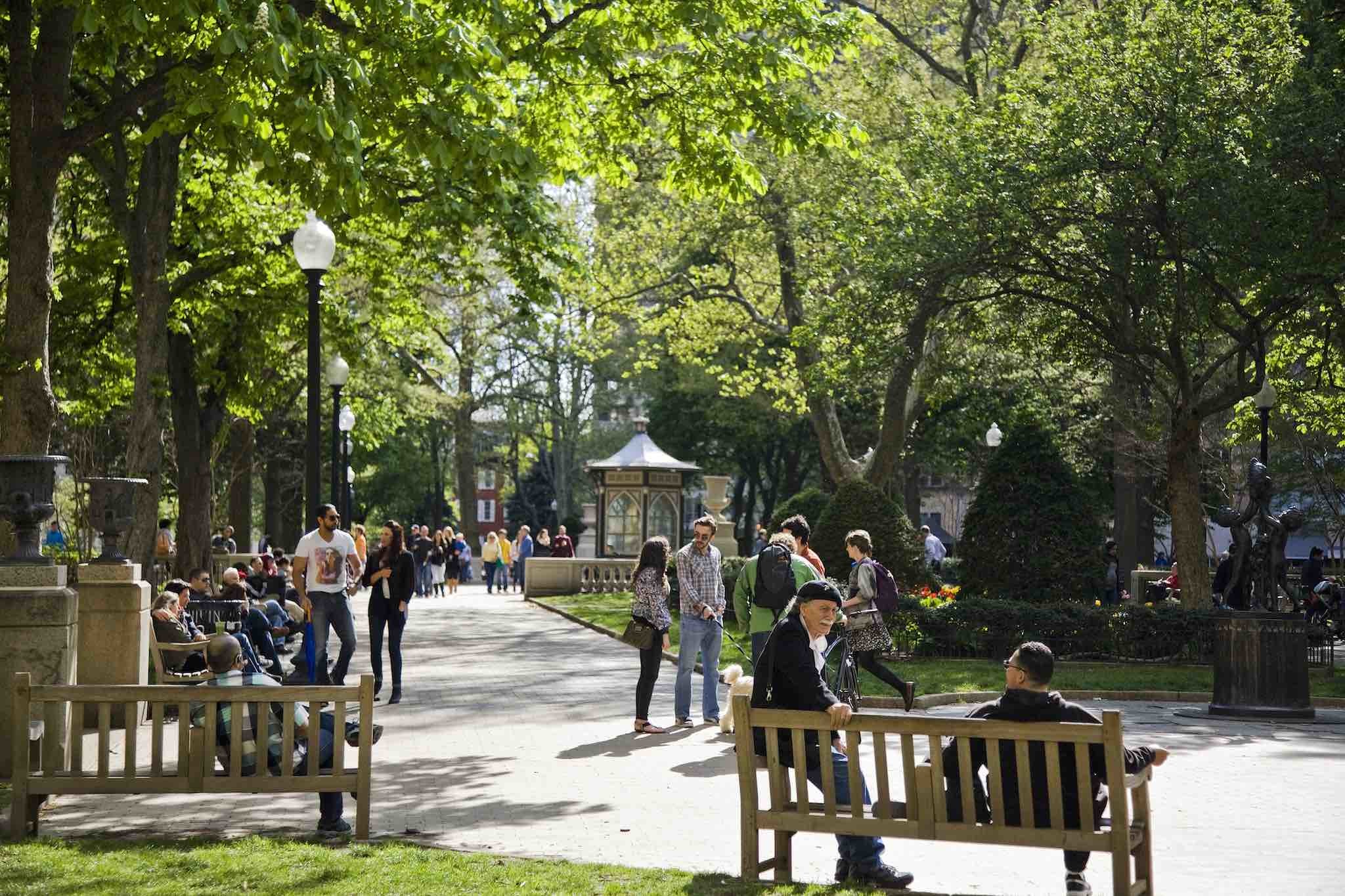 Vibrant Coffee Roasters & Bakery is a must-try spot on a visit to Rittenhouse; they make an incredible lavender latte or if I'm feeling homesick, a London fog. On Saturday mornings, Rittenhouse comes alive with the farmers market where you can grab fresh flowers and the best homemade pies you'll ever try. I also love browsing through Antique Showcase, a small antique store on Pine street, filled with so many gems.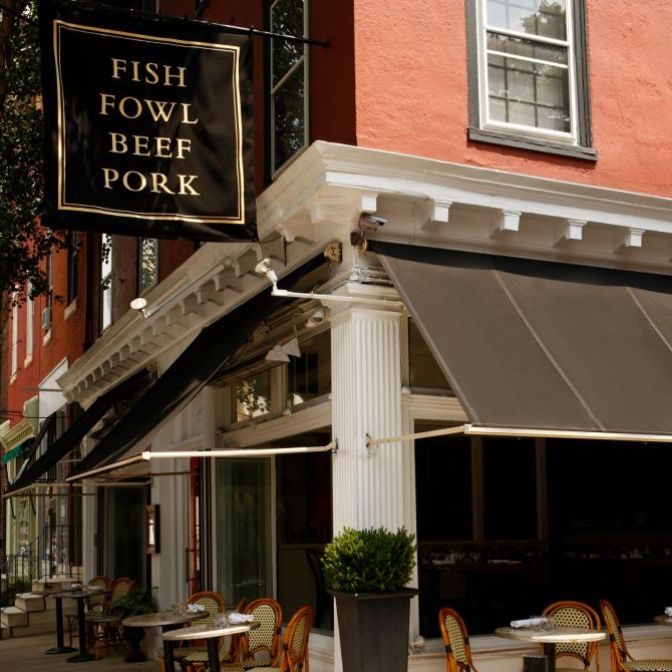 Rittenhouse Square is the most serene spot to read a book or people watch on a clear day, followed by lunch at one of the many restaurants around the park. For the best Middle Eastern cuisine, head to Twenty Manning where you'll find a decade-old spot for authentic Middle Eastern street food. If you're looking for something creative to do in the area, head down to The Center For Emerging Visual Artists, where there are opportunities for aspiring artists to get their work out there—it's the best experience!
The Center also offers a wide range of volunteering and internship opportunities, perfect for college students. Another hidden gem for aspiring artists, in particular photographers, is Photolounge just above the square. It's a design studio, photo lab, and gallery all in one, where students can become a film club member for free for discounts on film and processing! They also run student art shows where members can submit their work to be displayed. Finally, for jazz lovers like myself, about a 5-minute walk away from the square is Chris' Jazz Cafe, a jazz club with new performers every couple of weeks. Open to all ages and open late, it's a low-lit, intimate venue with great food and friendly staff.
***
Read the FULL guide to Philly with more neighborhood guides, student deals and discounts, foodie picks, and MORE! Check out our latest Guide to Philly here.