Image via Philadelphia's Magic Gardens
This year's Guide to Philly features neighborhood guides written by students and recent grads. In this mini-guide to South Philly, we cover things to do, places to eat and everything YOU need to know to enjoy the neighborhood!
As told by Laura Rendon-Garcia, Drexel 2023
Hi, I'm Laura! I studied graphic design with minors in marketing and fine arts at Drexel University! I grew up about a half-hour outside of Philly, so I commuted to school via the local train lines. Lately, I've been resting at home since I graduated this past June, but when I'm feeling spontaneous, I love going into Philly (and beyond!) to explore the local and cultural spots that make each place unique. 
Image via Drexel Senior Showcase
South Philly is my favorite neighborhood in the City of Brotherly Love. Accessible via the Broad Street Line and local buses, it is sure to provide a day full of adventure. As an artist, a daughter of immigrants, and a lover of all things unique, this place is sure to make you feel at home!
If you're walking around South Philly, you'll notice frequent pockets of mosaic art with unusual materials. You can trace it to Philadelphia's Magic Gardens, a mixed-medium art environment made out of found objects, and is heavily inspired by traditional Mexican art. You can go in and buy a ticket with a student discount (just bring your student ID), or reserve a guided tour to hear about the artist, Isaiah Zagar, and his story of culture and preservation.
South Philly is home to an incredible blend of cultures. The area is historically Italian and has a large Southeast Asian and Latin presence. In warmer months, there's a massive Southeast Asian Market located in FDR Park, and runs until the end of October! Elsewhere, in Bella Vista and Passyunk Square, the Italian Market is home to many local Italian and Mexican/Latin American vendors.  From cannolis to paletas, to storefronts packed with produce, there is a sense of community here that is familiar to many. And for the best Christmas lights, check out The Miracle on South 13th Street as the holidays come around!
This area is also home to cheesesteaks from Pat's and Geno's, and you can't overlook these famous spots. (But between us, my favorite ones—Brotherly Grub and Dalessandros—are located elsewhere).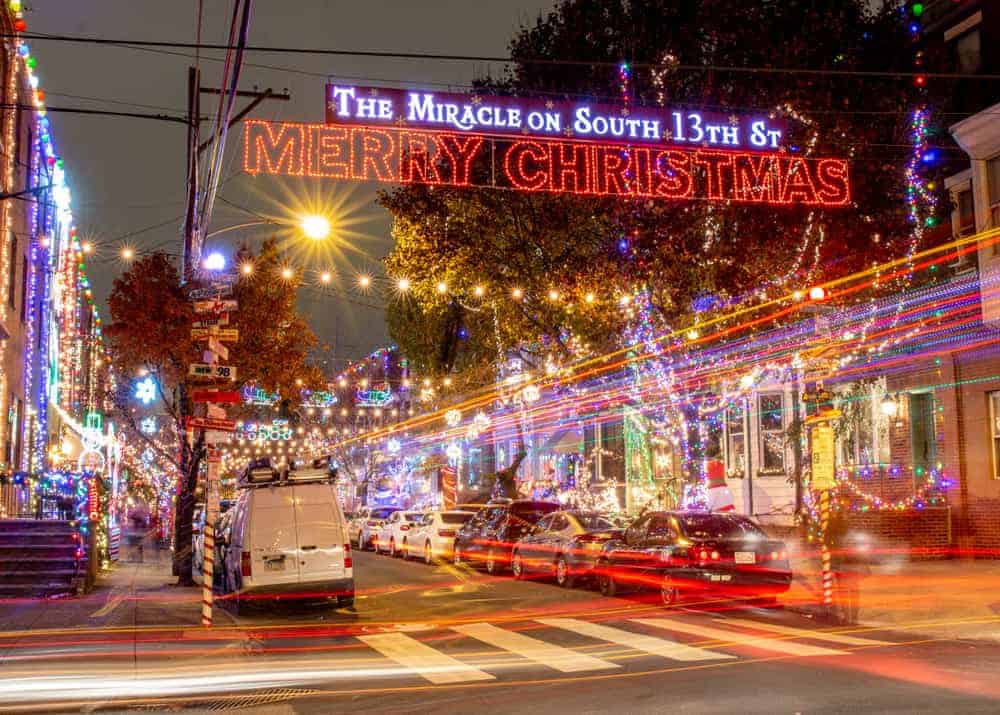 Finally, for any sports fans out there, the sports complex is home to many major Philly teams, including the Flyers and the Phillies who offer student discounts! Plus, cheering on the Birds is a super fun way to be proud of the city you're in. I highly recommend going to some games! If you want a different scene and are over 21, you can head to Xfinity Live! to enjoy food, and entertainment, and ride the bull—if you dare!
***
Read the FULL guide to Philly with more neighborhood guides, student deals and discounts, foodie picks, and MORE! Check out our latest Guide to Philly here.