This year's Guide to Philly features neighborhood guides written by students and recent grads. In this mini-guide to Washington Square West, we cover things to do, places to eat, and everything YOU need to know to enjoy the neighborhood!
As told by Cathy Nguyen, Temple 2023
Hi, my name is Cathy Nguyen and I am a recent graduate of Temple University with a Bachelor's in Marketing. I was also a Campus Philly intern in the fall of 2022! My interests consist of fashion, especially thrifting, beauty/skincare, music, and being a huge foodie and trying new spots around Philly.
Washington Square West is known for its dynamic and inclusive environment for college students, blending academic pursuits with cultural richness, and having a strong sense of community.
You can't talk about Washington Square West without talking about the Washington Square. It is the perfect spot to be one with nature when you want to get away. From people-watching, to solo dates, to study sessions, Washington Square is a peaceful and picturesque green space in the heart of the neighborhood. I suggest bringing a picnic blanket, a snack, and that book you've been meaning to read, and spending a couple of hours soaking in the vitamin D.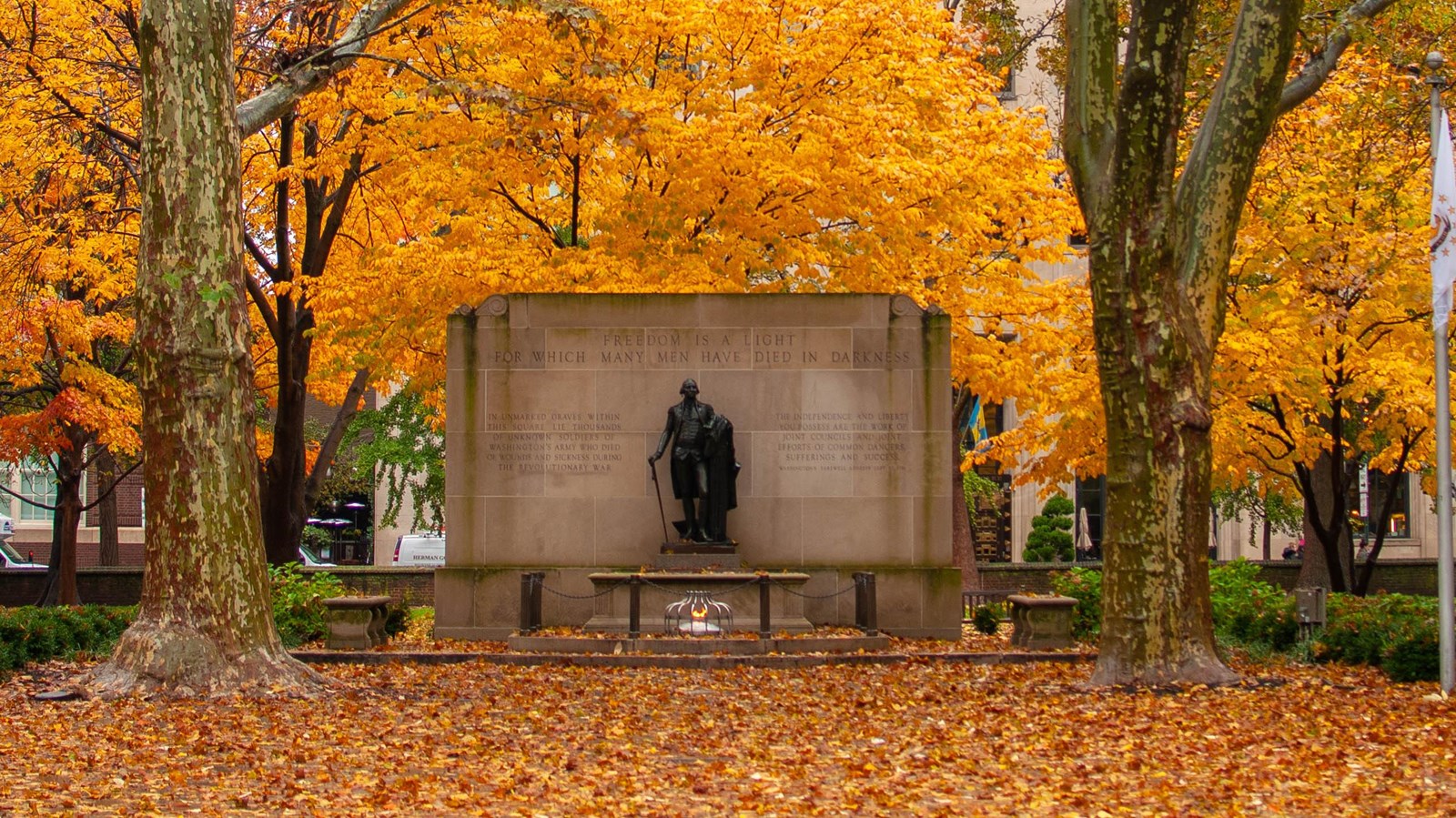 If you like going to cafes to hang with friends or get a good study session in, I recommend checking out Greenstreet Coffee Co. They have delicious pastries and perfectly roasted coffees. If you aren't the biggest fan of coffee like me (guilty), I recommend pairing an iced matcha latte with a chocolate croissant to truly treat yourself.
The Wilma Theater is committed to producing innovative and thought-provoking contemporary theater. They frequently stage a diverse range of plays, including both classic and new works, often with a focus on socially relevant themes and unique storytelling approaches. The theater's programming aims to engage, challenge, and inspire audiences. Utilize their student discount deals to attend their productions for a fun night out!
When it comes to shopping, you have to explore the iconic Antique Row and Jeweler's Row. Explore all the vintage knick-knacks Antique Row has to offer at M Finkel & Daughter from antique furniture, to folk art, to their collection of beautiful needlework. Want to accessorize with a new jewelry collection? Check out Halloween, a unique hidden gem of a jewelry store tucked away on Pine Street. Not only will their stunning jewelry collection blow you away, but their unique interior will make you want to get lost in there forever.
***
Read the FULL Guide to Philly with more neighborhood guides, student deals and discounts, foodie picks, and MORE! Check out our latest Guide to Philly here.