Photo credit:Via Britannica
This year's Guide to Philly features neighborhood guides written by students and recent grads. In this mini-guide to Camden, we cover things to do, places to eat, and everything YOU need to know to enjoy the neighborhood!
As told by Shaniyla Johnson, Rutgers University-Camden 2023
Hey y'all! My name is Shaniyla Johnson. I graduated from Rutgers University- Camden in May 2023 with a Bachelors of Arts in Urban Studies with a Certificate in Civic Engagement and Social Change. I'm interested in all things cities from faith-based community development to placemaking to urban education. You can follow me on Instagram here. 
Introducing you to your next best kept secret: Camden City, New Jersey. As someone who has lived here for most of my life, I love living in a place that has a city feel, but isn't too big. The thing I love the most about Camden is the people. Camden is everywhere!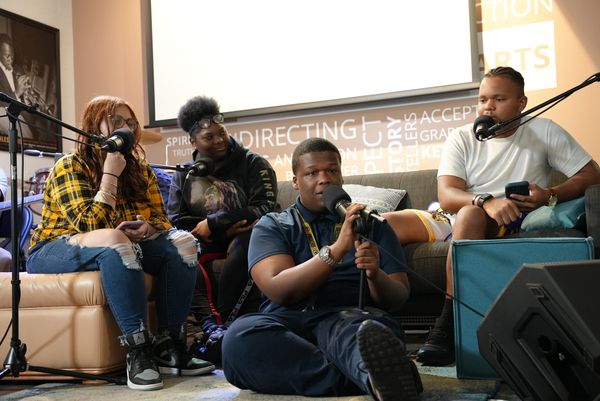 Camden has a thriving arts scene. Do yourself a favor and come to know the music artist Sol Chyld, the youth-based energetic band Trumpet Chics and trumpeter Arnetta Johnson. If you're feeling artsy, whether that's taking pictures in front of a mural or you're in a mood to do some poetry, I got you covered. 
Not only can you get a good picture from the We Live Here Artists Collective, but be sure to go to these places to sit, sightsee, and take more nice pictures. 
I love festivals. Growing up going to events where people would gather and have a good time is a reason why I chose to major in urban studies. Check out some of these festivals and events below to learn more about Camden culture. 
Let's talk food! These just my personal favorite spots, but in no way is this list exhaustive of the food options in the city:
Got a paper to finish? Well, go to these places to grab coffee, sit, and get it done. 
Now I've named everywhere that you could go, but how will you get around? Say no more, I got you covered. 
***
Read the FULL Guide to Philly with more neighborhood guides, student deals and discounts, foodie picks, and MORE! Check out our latest Guide to Philly here!